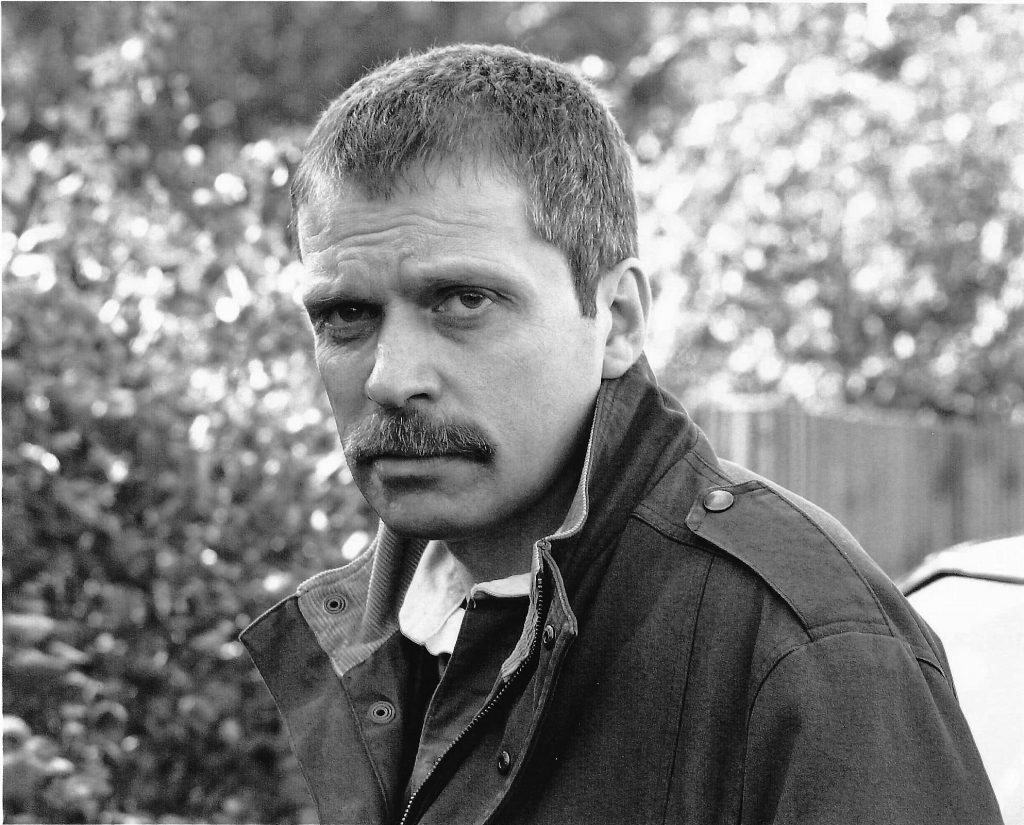 Nick toured the provinces playing many roles, including Inspector Richardson in The Eleventh Commandment, Monselet in Red Noses, Butterworth in Count Dracula, The Chief of Police in The Police (winner of Time Out Magazine's Critic's Choice Award) and playing the Fool or Villain in pantomime.  Favourite productions include the Ray Cooney farces; Wife Begins at Forty and the first national tour of Out of Order.
Acting Roles
Horice the Chamberlain / Henchman – Snow White & the Seven Dwarfs – Albert Halls, Bolton – Duggie Chapman
Chief of Police – The Police – White Bear Theatre, London – Christopher Loscher
Harold Rodgers – About A Girl – The Etcetera Theatre, London – Mark Skinner
Archbishop Monselet – Red Noses – Barons Court Theatre, London – Tayla Klein
Ronnie / Understudy – Out of Order – National Tour – John B Hobbs
Inspector Richardson – The Eleventh Commandment – Hackney Empire – Laurence Summers
Blackpatch the Pirate – Robinson Crusoe – London Tour – Mickie Driver
Butterworth – Count Dracula – Leamington Spa and Tour – Paul Benham
Inspector Moore – Who Killed Santa Claus – Lyceum Theatre, Crewe – Keith Noble
Judge – Wind in the Willows – Towngate Theatre, Poole – Mickie Driver
Vicar / Understudy Roger – Wife Begins at Forty – Devonshire Park Theatre, Eastbourne – Dennis Ramsden
Alan / Understudy – Caught on the Hop – Devonshire Park Theatre, Eastbourne – Vyvian Hall
Ben-It – Ali Baba & the Forty Thieves – The Theatre, Chipping Norton – Avis Bunnage
Film and Television Roles
Mr Leadbetter – True Lies / Film – Dark Castle Productions – Bella Mehemi
Office Manager – Never Lose Readers / Television Commercial – JML Direct Television Commercial – Simon Hinton
Sparks – Kayla Child of Jacob – Metropolitan Film School Student Film – Venessa Dubuisson
Muradif – The World of Stupid Criminals – Flame Television, Channel 5 – Peter Emina
Jonathan – Peter in the Trees – 6ft Productions / Short Film – Chris Belson
Forensic Scientist / Policeman – All the Children Are Sleeping – Emmaus Road Films /Voiceover – Ashley Musgrave
Suspect – Inside A Perfect Bank Robbery – Granada Television – Ed Sayer
Bob Shaw – Aperture – S.C.R Productions / Short Film – Carl Ganderton
Managing Director – Canon Printers / Television Commercial – Red Rabbit Films – Michael Baldwin
John – Tribunal Laws / Corporate Film – Telliform Corporate Films – Jack Leuty
Businessman – The Board Meetings / Television Pilot – Tom Vinnicombe Films – Tom Vinnicombe
Mr Champagne – Dark Red Bright / Short Film – Ammo Lab 74 – Dannan Breathnach
Colin Jackson – Bound and Gagged / Short Film – Short Pictures – Alexander Foder
Ray Bash – Interview in Space / Short Film – Panharbour Films – Jim Morrissey
Father Drummond – The Seventh Seal – Gaskin Pictures – Lee Gaskin
Stage Reviews
The Police
Christopher Loscher's admirable revival of Slawomir Mrozek's rarely staged absurdist drama begins inauspiciously in a grim corridor beside the men's toilets. A brusque, uniformed woman inspects each audience member in turn, barking orders and only grudgingly admitting them to the venue.
One of the Polish playwright's earlier works, The Police is set in an unnamed country where public dissent has declined to such an extent that the need for a police force is threatened. Now that the last remaining political prisoner has pledged his allegiance to the state, the secret police are forced to resort to provocation and subterfuge in order to validate their continued existence.
Mrozek's satire remains fresh and relevant, even if it loses its acuity in the closing scenes and Loscher's production, though it could have been more tightly directed, is blessed with an endearing performance from Jay Taylor as the hapless police sergeant so devoted to his duties he even has official gold braid stitched on his underwear. Nick Russell makes a suitably weary chief of police and Tim Sykes' set – all greys and greens – effectively evokes an air of Eastern Bloc oppressiveness.
Production information
By: Slawomir Mrozek
Management: WR Productions
Cast: Brendan Mackey, David Meyer, Jay Taylor, Nick Russell, Zena Birch
Director: Christopher Loscher
Ali Baba & the Forty Thieves
THE THEATRE Chipping Norton can always be relied upon to give us a break from so – called progress – the computer games, the constant threat of invasion by inter-galactic beings and the take-over of the large theatre pantomimes by TV and media "personalities". It goes without saying that the parents welcome a glance backwards to a world they knew better and in which they felt infinitely more comfortable, but what is most encouraging, their offspring love it too, even if they are amazingly less reticent than their parents had been.
The lights had only to dim and the robbers show themselves, and away went the booing and hissing. What a good thing they were all excellent actors playing with vigour – Stephen Reynolds would make a superb Mikado and Nick Russell a neat Ko-Ko, but I digress ….
The cast seemed bigger this year and in the course of going to "Chippy" over the last five or so years, I enjoyed this panto more than any of them – there seemed more to it somehow, and the story slightly less soppy, although there is of course a vein of romance running through it, as Ali Baba courts the lovely Morgana (which just so happens to rhyme nicely with sultana, for the convenience of author and the lyric writer).
Morgana's boss, Dame Thelma, gives Michael Mawby the chance to "Dame-it-up" a la Les Dawson – I am not quite sure it came off, and what is more I have a sneaking feeling he has his doubts too, but no matter.
David Howe